[MASSIVE SPOILERS FOR THE DARK KNIGHT RISES BELOW THESE AWESOME CATGLASSES]
Ok. So, the new Batman, in the new Alien Prometheus style, was kinda meh. I would go into all the details of why, but these girls summarize exactly how I feel about it. They hilariously demonstrate why the movie falls kinda flat. The review sounds remarkably similar to all the reasons Prometheus failed. I was disappointed. I'm a huge fan of both Batman and Alien, and this new trend in genre film has left me anxious about what Hollywood will do next.
Anyway, despite the movie being pretty mediocre, I feel the need to talk about Catwoman. Hold on to your spy goggles.
Catwoman was my favorite comic character when I was a little girl. She's evolved over time from villain to anti-hero to what seems like genuine superhero status in contemporary comic stories. It was Eartha Kitt's version in the old TV series that first held my little geeky heart in awe. She had this wild hair and these wicked claws, and she could be funny and sexy and a villain all at the same time. Then came Selina Kyle in the animated series. She was her own woman with her own goals, and she was an awesome femme fatale counterpart to Batman's moral detective. I read the comic run in the 90′s that developed her as dark hero in her own right. Michelle Pfeiffer's version was delightfully vulnerable, vengeful, and psychotic. I think Pfeiffer hit closest to my ideal Catwoman, which merges badass dark hero and sexy psychopath. Like all the heroes and villains in Gotham Catwoman's a little crazy, and what makes her unique amidst the other Arkham inmates is her ability to flick that morality switch on and off.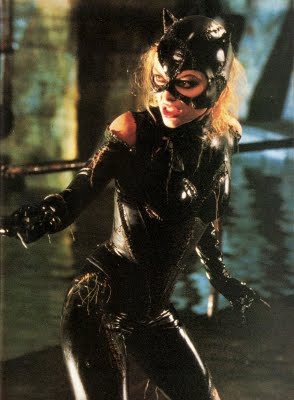 Ann Hathaway's version isn't… bad. Gloria Steinem gives her the stamp of approval, calling Catwoman a feminist superhero. She isn't wrong, the new Catwoman does have a female friend (lover?) and doesn't owe her talents to any of the men in the story. The new Catwoman is a competent and devious super thief (well, she stole those pearls at least), and she has technology to prove it. Her outfit is sexy but practical, just like every action she takes in the film. I can get behind all that, even the heels. I liked some of the points Nerd Femme Dialogue makes about Catwoman's character complexity. She really does have a ton of character and Hathaway brings it. I think that's where the new Catwoman starts to get interesting. Nolan begins to flesh out her character and hint that there's more to her than we're seeing in this film. Batman even comes out and says it for him "I think there's more to you than that".
While this new Catwoman is getting closer and closer to what might be a real superhero who is also a woman, I feel like we're still just cat scratching the surface of her character. Nolan keeps saying she's complex, but why is she complex? How did she become Catwoman? What exactly is she doing in the movie? The Catwoman character still seems to evade definition somehow even though she has a ton of screen time. Some of this has to do with the fact that she's a sidekick and not the main character, but I actually felt that Talia Al Ghul was more developed with fewer scenes. Catwoman was an enigma in an awesome catsuit with cool toys.
I could see odd similarities between the new Catwoman and the Black Widow in the recent Avenger's movie. They're tough female heroes with dark mysterious pasts. Their outfits are rather similar. They use feminine wiles to bewilder their enemies. They're kind of the Jason Borne or Ethan Hunt of the comic book movie world, with a dash of Phyllis Dietrichson from Double Indemnity. I think it's the Phyllis part of the equation that's throwing these directors off their mark. How does being a woman complicate the character? Is it just a lack of understanding how to add in the woman's story, or that one simply just doesn't exist? I think both the Black Widow and Catwoman end up being mysteries to us. Who are they really?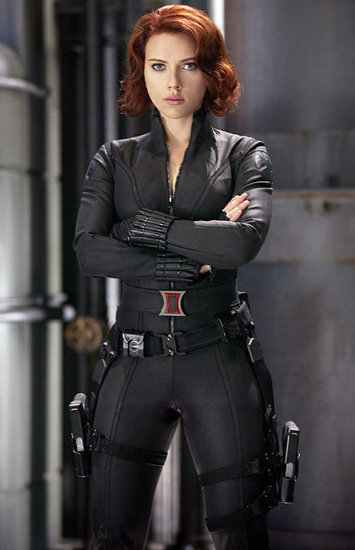 I won't deny that crafting a woman superhero is hard. Despite the long history Catwoman has, there's still a ton of social context and complication that writers have to muddle through to even get to the character. I often think about the importance of telling the woman hero's story when I create those characters in my games. What new story am I creating for women in the space of my game, in the collective consciousness of my friends minds? I find that the more I tell this story, the more concrete it becomes in my reality and in the realities of those I share it with. Telling this story has power, and it's important to have women heroes in our tabletop games, our game supplements, our game art, our game fiction, etc. How we portray this archetype will craft how women can participate in the worlds of our beloved genres and have the ability to be just as interesting as the men.
So maybe Anne Hathaway will get a Catwoman movie of her very own? I hope so. I hope that with each retelling, Catwoman becomes more the hero I've always wanted her to be. Hollywood, don't fuck this up.